Meet your pastor
Welcome
Traceymay Kalvaitis, Pastor
(603) 715-0990
DublinChurch@myfairpoint.net
Entering the ministry was not part of my lifetime plan. I was happy and fulfilled in teaching young children in a local school in Dublin when study of the scriptures began to eclipse all of my other interests. Dublin Community Church called me as their shared pastor in the summer of 2018; I also serve the Community Church of Harrisville and Chesham in the neighboring village. In church work I have found a place where my deep interest in people and my acute concern for the state of our world have found full expression.
I am currently a student in the United Church of Christ New York School of Ministry. All the experiences of my life help to inform what I offer to the congregation in the form of sermons, pastoral care, and creating meaning.
My highest hope for our church community is that we are always learning from the example of Christ and practicing what we learn. This is really easy to write and difficult to do. One of my favorite quotes is from G.K. Chesterton who wrote, "Christianity has not been tried and found wanting; Christianity has been found difficult and left untried."
In our church community, I have found a safe place to really consider what the scriptures have to offer us as we face the plethora of issues in our lives and in our world that need to be addressed if we are to create a kinder and more just world for all people. We put what we learn into practice. Life's crises are carried as a community, relationships are healed, and together we find the strength and encouragement to change patterns that no longer serve us in our lives. This is important work that will, in turn, change much more than just ourselves. I believe the most sacred work of the church is to learn and grow as individuals so we are able to serve others with ultimate lovingkindness and compassion.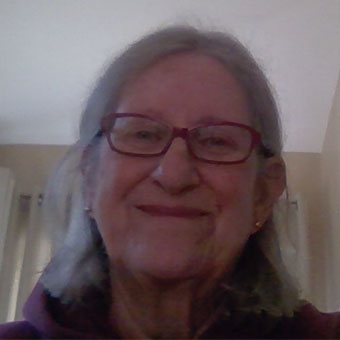 Rosamond "Yummy" Cady
Superintendent of Sunday School
About Yummy
Yummy grew up in the Dublin Community Church and has been a part of this community of faith her entire life. After college and a career as a chemist at the Wentworth-Douglas Hospital in Dover, NH, she returned to the Monadnock region in 1979. She built her home in Harrisville, married and raised her son, Mitchell, and daughter, Margaret in the beloved church she was nurtured in as a child. She has been teaching Sunday School since 1989; she took on the duties of Superintendent of Sunday School in 2000.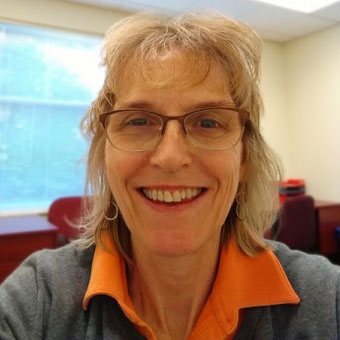 Wendy Douglass
Office Manager
About Wendy
Wendy joined us as Office Manager in 2012. She expertly manages our office, but her special gift is her ability to somehow manage the needs of our entire congregation while keeping all the balls in the air! Her friendly personality and calm demeanor keep the church operating smoothly and our church family connected. She works 9:00 am to 1:00 pm Thursdays and Fridays and can be reached at 603-563-8139 or DublinChurch@myfairpoint.net.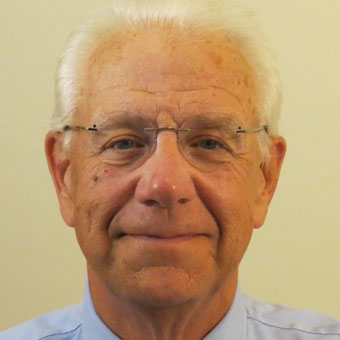 Tom Martin
Musical Director
About Tom
Tom is an experienced pianist, choral director, vocalist, composer and arranger. He began his tenure as choral director and accompanist at the Dublin Community Church in 2016 succeeding Barbara Summers.
In addition to his work for the church, Tom works as a musical director and/or pianist for The Peterborough Players, Keene State College Theatre Department and other area organizations. He also performs as pianist for the Keene Jazz Orchestra.
Dublin Community Church Governance – Boards and Committees
In addition to our Dublin Community Church officers, which include the Treasurer, Agent, Clerk, and Moderator, the boards and committees do the work of the church, in addition to the work of the pastor, office manager, church school superintendent, and music director.
Board of Trustees: 6 DCC members plus Treasurer and Agent. The Trustees are responsible for setting the annual budget and maintaining buildings and grounds. The Trustees manage finances, maintenance, and the church employees.
Board of Deacons: 6 DCC members. The deacons are responsible for everything affecting the church services. Each Sunday, one deacon is responsible for preparing for the service and cleaning up afterwards – on a rotating basis. Deacons take up the collection, count it, and record it. Deacons oversee the music program, and maintain the sanctuary supplies – candles, welcome cards, pulpit scarves, etc. Deacons, in conjunction with the pastor, run occasional orientation meetings for potential new members. Deacons manage a subcommittee for Pastoral Relations. Deacons arrange for filling the pulpit in the absence of the pastor due to vacation or illness. Deacons are responsible for establishing a search committee when a new pastor or music director is needed.
Board of Stewards: 6 people – nonmembers may serve as Stewards. The Stewards are responsible for raising funds for the church through the Annual Pledge Campaign and Friends Campaign. Stewards plan and carry out these campaigns annually. Stewards keep the pledge and donor lists up to date. Stewards oversee fellowship aspects of the church – coffee hour, making sure we are always welcoming, and occasionally organizing a fellowship opportunity for the church.
Christian Education Committee: 6 people – nonmembers may serve on Christian Ed. This group works with Yummy Cady, our church school superintendent, to plan and manage all things involving the children's programming. They may also be involved in adult education programs, quarterly meals delivered to Hundred Nights Shelter, and the Sanctuary Garden and labyrinth behind the horse sheds.
Outreach Committee: – 6-9 people – nonmembers may serve on Outreach. This group organizes monthly community suppers and organizes community outreach, including the Christmas gift tree for families in need. Outreach manages a budget directly for the support of specific charitable organizations world-wide and for many people locally who are in need.
UCC Representatives: 2 people, members or nonmembers, who attend conference meetings and workshops. They are one of our important connections to the United Church of Christ.
Ad Hoc Committees: The following groups are not formally voted on by the congregation. They are usually people who volunteer to fill a need, and often are appointed by one of the Boards.
Kitchen group: Under the Stewards' umbrella, one person oversees the organization of the kitchen and helps to make sure the coffee hour and flower charts are filled in. Another person buys most of the supplies needed for the kitchen, and the two work together with the chair of Outreach to facilitate communication regarding community suppers.
Decorating group: This is a group of volunteers who make decisions about such matters as paint colors, curtains, upholstery, wall decorations, etc.
Rummage Sale group: This group manages the Rummage Sale, start to finish.
Called to Care: A group of volunteers keeps track of church and community members in need of help and support. Members make phone calls, personal visits, and send cards and letters.
Communications: The church's monthly publication, The Good News, is prepared by a volunteer editor who gathers and prints all relevant information to mail and post online. Another volunteer helps maintain the church website.